Kids White Folding Chairs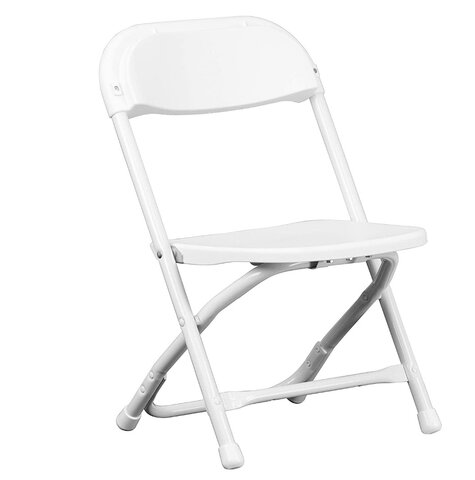 Description
Looking for the perfect addition to your next children's party or event? Look no further than our Kids White Folding Chairs! These chairs are the perfect size for children and are made with durable materials to withstand even the rowdiest of playtimes.
Our chairs are designed with safety in mind, featuring rounded edges and no sharp corners. They are also lightweight and easy to fold, making them a breeze to set up and take down. Plus, their classic white color is sure to complement any party theme or decor.
Whether you're hosting a birthday party, family reunion, or school event, our Kids White Folding Chairs are a must-have for any occasion. Rent them today and make your next event a success!
Contact Us for any questions or you can TEXT or CALL us at 401-423-4228 for fast service!