White Resin Folding Chairs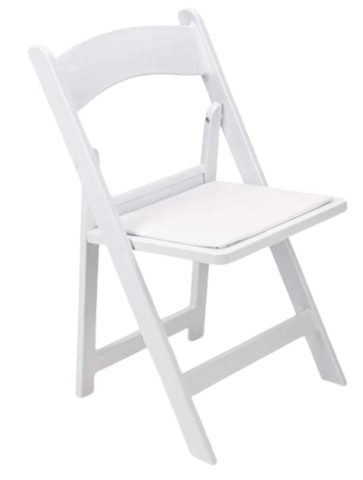 Description
Introducing our White Resin Folding Chairs, the perfect addition to any event or gathering. These chairs are made from high-quality resin material, making them durable and long-lasting. The white color adds a touch of elegance and sophistication to any setting.
These chairs are designed to be both comfortable and practical. The contoured seat and backrest provide ample support, while the lightweight construction makes them easy to transport and store. The folding design allows for easy setup and takedown, making them ideal for events of all sizes.
Whether you're hosting a wedding, corporate event, or backyard barbecue, our White Resin Folding Chairs are the perfect seating solution. They are easy to clean and maintain, ensuring they look great for years to come. So why wait? Add these chairs to your collection today and elevate your next event to the next level.
Plus, their convenient folding design makes them easy to set up, making them the perfect choice for any social function or event including:
School graduations and ceremonies
Baby showers and birthday parties
Concert and other musical events
Sports events and tournaments
Weddings and reception
Corporate events and conferences
BBQs and picnics
Family reunions and gatherings
Community events and fundraisers
Sweet 16's
And much more!
Contact Us for any questions or you can TEXT or CALL us at 401-423-4228 for fast service!