Pop Up Leg Drapes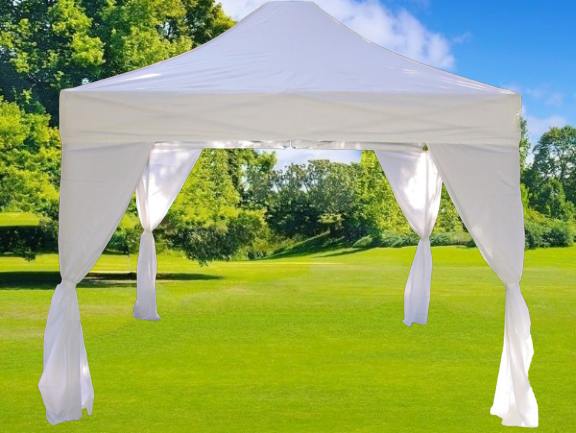 Description
Add a touch of refinement to your event with our Pop Up Canopy Leg Drapes. Designed to give your canopy a sophisticated and elegant appearance, these leg drapes are the perfect addition for formal occasions. Whether you're hosting a wedding, a charity event, or any other special occasion, these leg drapes will help you create a stylish and cohesive look.
Our Pop Up Canopy Leg Drapes are designed to fit our 10x10 and 10x20 pop up canopies, making it easy to add a touch of elegance to your event setup. These leg drapes are made from high-quality materials and feature a sleek and sophisticated design that will complement any event decor.
Tent/Canopy NOT included
Contact Us for any questions or you can TEXT or CALL us at 401-423-4228 for fast service!