8 Ft Rectangle Spandex Table Cover- White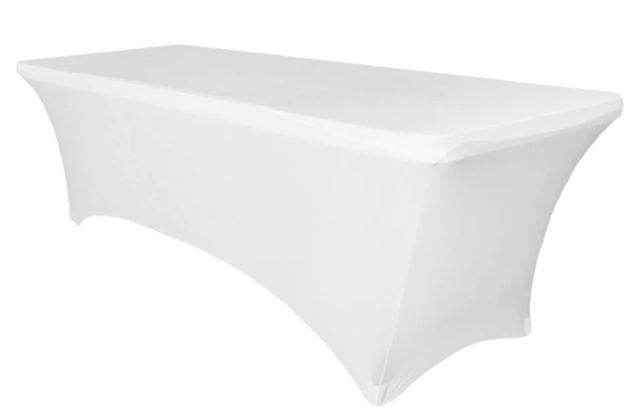 $12.50
Please call or text (401) 423-4228 to reserve this item

Description
Our spandex table covers are the perfect addition to any party or event. These beautiful tablecloths are easy to clean and won't slip off, so you can say goodbye to the frustration of flying tablecloths or trying to tape them down. With a sleek and stylish design, these table covers will elevate the look of any event. Plus, with new colors coming soon, you'll have even more options to choose from. Whether you're hosting a formal dinner party or a casual gathering, these spandex table covers are sure to impress.
*Tables Rented Separately
Contact Us for any questions or you can TEXT or CALL us at 401-423-4228 for fast service!