24 Ft Tent String Lights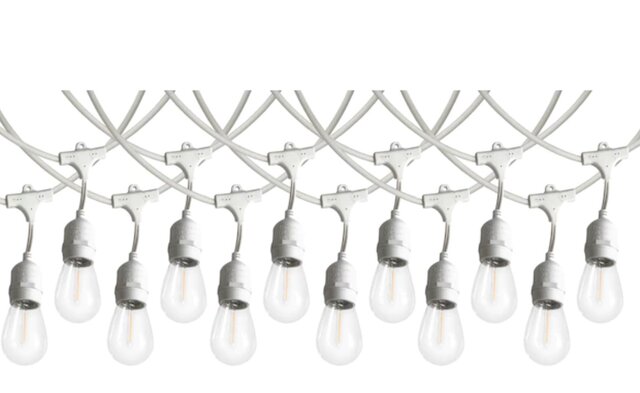 Description
Light up your party or event with our commercial grade string lights. These lights are the perfect addition to any backyard party or outdoor gathering, providing a warm and inviting ambiance for your guests. The Edison vintage style LED light bulbs offer low wattage consumption, ensuring that you can keep your lights on for hours without worrying about your energy usage.
Not sure how many sets of lights you'll need? No problem! Give us a call and we'll be happy to help you figure out the perfect number of sets for your event. Our lights are also perfect for lighting outdoor porches, patios, and any other outdoor living areas, making them a versatile and practical choice for any occasion.
So if you want to add a touch of warmth and magic to your next party or event, consider choosing our commercial grade string lights. With their vintage style and low wattage consumption, they're sure to be a hit with your guests and help create the perfect atmosphere for your gathering.
Contact Us for any questions or you can TEXT or CALL us at 401-423-4228 for fast service!